JD E-Commerce America Limited (JD E-Commerce) is recalling certain Marainbow Portable Infant Safe Seat child seats.
Recall Information
JD E-Commerce, after discussions with NHTSA, is recalling all Marainbow Portable Infant Safe Seats, as well as materially similar products. The installation labels display incorrect instructions. The child seat's design also prohibits it from being installed properly. As such, these child seats fail to comply with the requirements of Federal Motor Vehicle Safety Standard number 213, "Child Restraint Systems."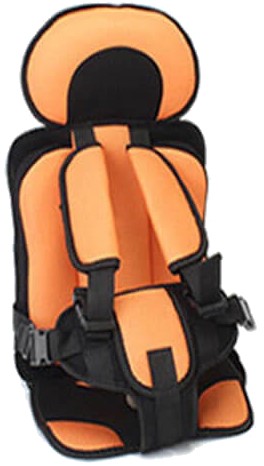 NHTSA Campaign Number: 22C007000
Potential Number of Units Affected:
Marainbow Portable Infant Safe Seat: 174
Production Dates:
August 2, 2020 – May 7, 2022
CONSEQUENCE: 
An incorrect installation label may result in an improperly installed child seat, increasing the risk of injury in a crash.
The noted noncompliance does not affect the dynamic performance of the child restraint but the products may not have the required labeling as specified in S5.5, printed instructions as required by S5.6 or the product registration card as required by S5.8. The failure to provide the required information could result in caregivers using the CRS inappropriately and the failure to provide a mechanism for customers to register the CRS with a manufacturer increases the difficulty of locating customers in the event of a recall.
Further, these child restraint systems were designed to be attached to the back and/or cushion which fails the requirements listed in S5.3.1(a): Installation. The CRS also lacks the ability to be installed using the methods required by S5.3.2: Capable of being installed and S5.9: Can attach to LATCH for a CRS of this type. Failure to comply with these safety standards may result in improper installation and increase the risk of injury.
REMEDY:
No remedy has been established at this time. The manufacturer has not yet provided a schedule for recall notification. Owners may contact JD E-Commerce customer service at 1-946-932-0299.
Notes: Owners may also contact the National Highway Traffic Safety Administration Vehicle Safety Hotline at 1-888-327-4236 (TTY 1-800-424-9153), or go to www.nhtsa.gov.