Dorel Juvenile Group (Dorel) is recalling certain Maxi-Cosi Pria 85 Convertible car seats.
Recall Information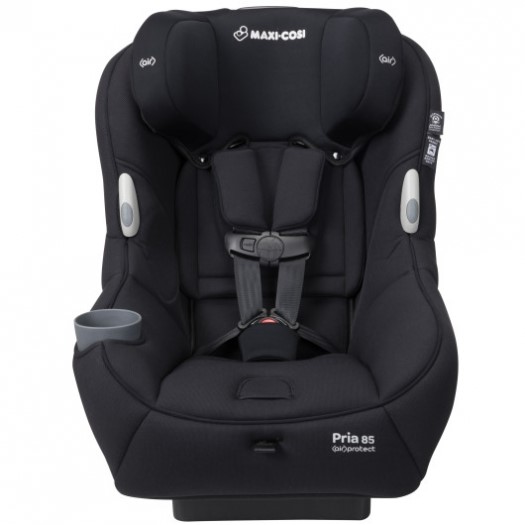 Dorel Juvenile Group (Dorel) is recalling certain Maxi-Cosi Pria 85 Convertible car seats. When the car seat is installed in the forward-facing position and secured with the lap belt without also using the tether, the car seat may not adequately protect the child from head injury in the event of a crash. As such, these car seats fail to conform to the requirements of Federal Motor Vehicle Safety Standard number 213, "Child Restraint Systems." When tested with a 10YO ATD using the lap belt with no tether, the head excursion can exceed the FMVSS 213 limit.
NHTSA Campaign Number: 21C-003
Potential Number of Units Affected: 83,000
The following models manufactured with a date code between January 1, 2019 and August 17, 2021 are included in the recall:
| | | | | |
| --- | --- | --- | --- | --- |
| CC121BIW | CC121BIZ | CC121CTD | CC121CTF | CC156DKKI |
| CC156DKLI | CC156DKNI | CC156DKOI | CC156DKPI | CC156DXA |
| CC156DXB | CC156DXC | CC156DXFI | CC182DZU | CC183CKK |
| CC183CKN | CC183CKNI | CC183DTBI | CC191RZJ | CC201EMJ |
| CC201FZA | CC201FZD | CC212EMP | CC212EMQ | CC212EMR |
| CC212ESR | CC212ETL | CC213EMJ | CC217EMO | CC221ETD |
CONSEQUENCE:
A forward facing child over 65 lbs. using this restraint with a lap belt attachment and no top tether connected has a heightened risk of head contact with vehicle interior during a crash resulting in potential head injuries. If the car seat is installed with only the lap belt, the child has an increased risk of injury in the event of a crash.
REMEDY:
Dorel Juvenile Group will mail a free recall remedy kit to registered owners that includes a replacement instruction booklet and replacement labels to apply to the car seat following enclosed instructions. The new instruction booklet and labels will update the forward-facing internal harness weight limit of the car seat to 65 pounds and the height limit to 49 inches. The letter will also notify registered owners that if they are already using or intend to use the recalled car seat for a child that weighs more than 65 pounds or is taller than 49 inches, they can contact us to receive a free Maxi-Cosi Rodi Sport Booster rated for children 40-100 pounds and 43 to 57 inches in height. Owners may contact Dorel customer service at 1-877-657-9546.
Notes: Owners may also contact the National Highway Traffic Safety Administration Vehicle Safety Hotline at 1-888-327-4236 (TTY 1-800-424-9153) or go to www.safercar.gov.